---
Luna-QHY 11: camera CCD with accesories


11mega pixel Full 35mm Size Mono CCD camera. A camera with an outstanding relationship between price and performance. 

Main Features
11mega pixel Full 35mm Size
Monochrome camera
Sensor: Kodak KAI11002
Total pixels : 4072*2720
Active pixels:4032*2688  11Mpixels
Pixel Size: 9.0um x 9.0um square 
36mm*24mm imager size
Readout noise: 12-14e-   @1Mpixel/s
Preview Speed: 3Mpixel/s
Peak QE: 50%
FullWell: 55-60Ke-
Microlensing on chip
Progressive Scan
ABG: 1000X
16bit ADC with CDS and Preamp
USB2.0 High Speed interface
2-Stage TEC cooling
Build in 32MByte SDRAM buffer
Build in temp sensor
DC201 DC adapter & TEC Controller Supported
Fully Airproof with 4.0mm Air Socket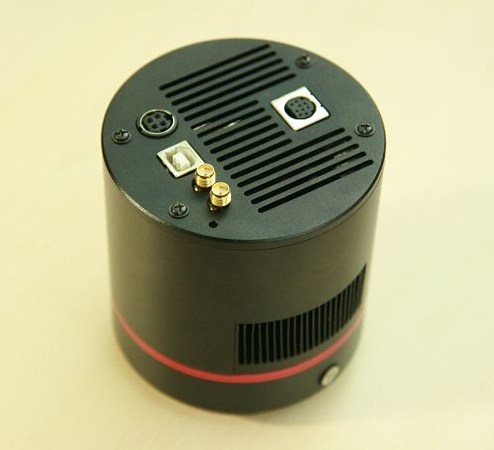 The camera is ready to be used:
In a tight rigid case of the best quality
With supply cables and a car lighter adaptor
With a CD with the necessary software
For more information Lunático Astronomy Forum.


Delivery period: 30 day(s)
4,610.00 €
21% VAT incl.
(will be deducted for out of the E.U. sales),
plus shipping
---
---
Accessories
Browse these categories as well: Deep Sky cameras, Luna-QHY cameras, Monochrome cameras
---